Workshop
Kyushu University & National Cheng Kung University Joint Design Workshop 2018
Open: September 25th, 2018 to February 22th, 2019.
School of Design and Graduate School of Design, Kyushu University (KU), and
Department of Planning & Design, National Cheng Kung University (NCKU);
QS2018, Broad subject area: Art & Design, Rank: 48, conducted KU & NCKU Joint
Design Workshop 2018 at Ohashi Campus in KU and in NCKU.
In this workshop, we proposed services using IoT technologies through the theme
of "QOL of the Older People" .
Four professors and nine students from KU, four professors and eight students
from NCKU participated in the workshop. The students were divided into four
groups, which consisted of the students from both universities. They have
proposed eight services based on the following processes.
Step 1:
The professors and the students from NCKU visited KU from September
25 to 28, 2018. The students from both universities took the lectures related to
the design methodologies. The professors and students from KU & NCKU visited
"Fureai Lab." in Itoshima city. They conducted an interview survey for the older
people living in Itoshima city to understand their lifestyle and issues that they
faced in their daily lives. They have also experienced the use of IoT prototyping
tools.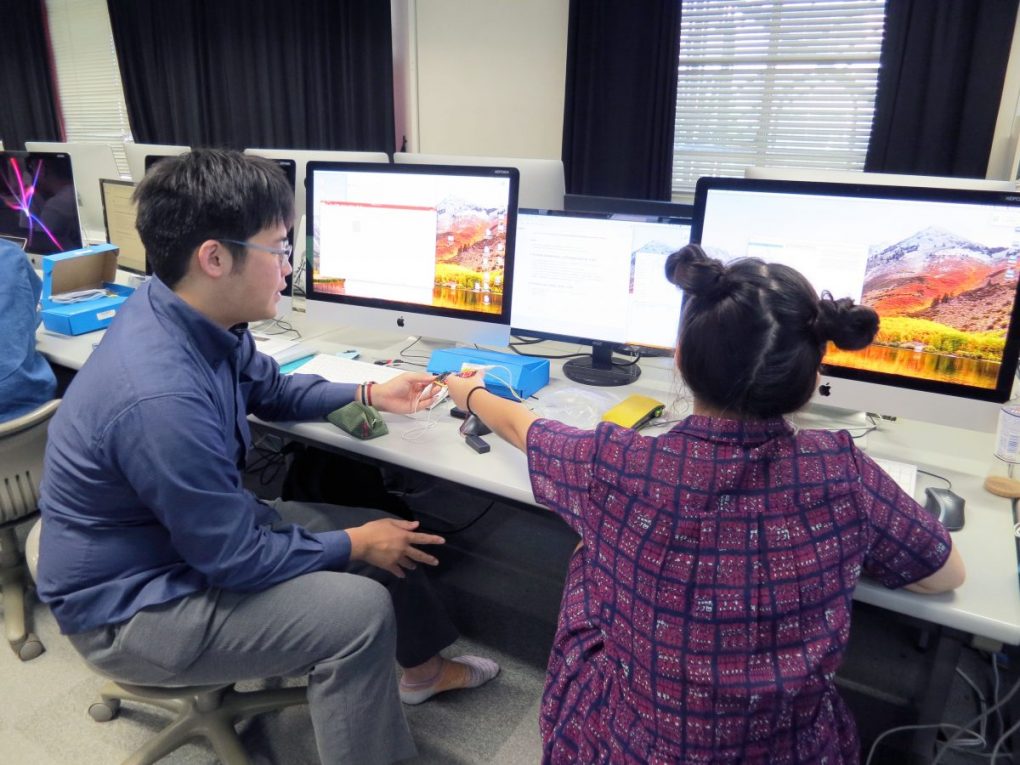 Step 2:
One professor and five students from KU visited NCKU from November
26 to 28, 2018. The students from both universities presented the result of
ongoing surveys of the older people in each country. They have used the
tools/methodologies such as "persona", "customer journey map", "stakeholder
map", etc.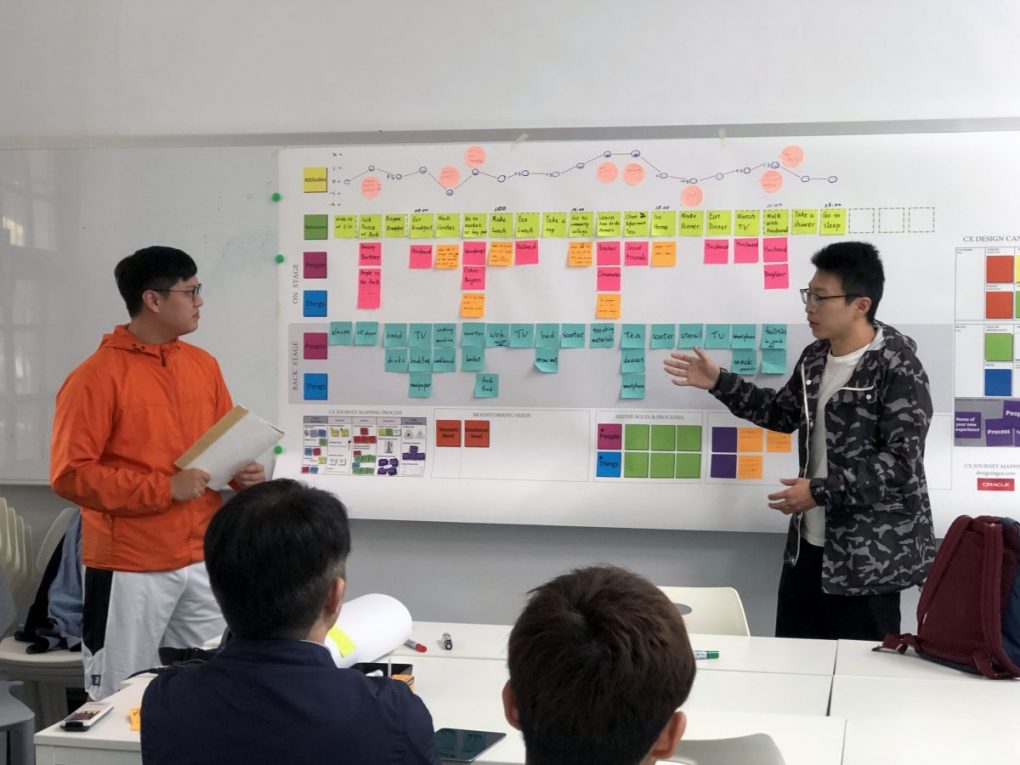 Step 3:
Five professors and eight students from NCKU revisited KU from February
18 to 22, 2019. The students from both universities presented eight services at
"Fureai Lab" and at Ohashi campus in KU and received feedback from the
participants.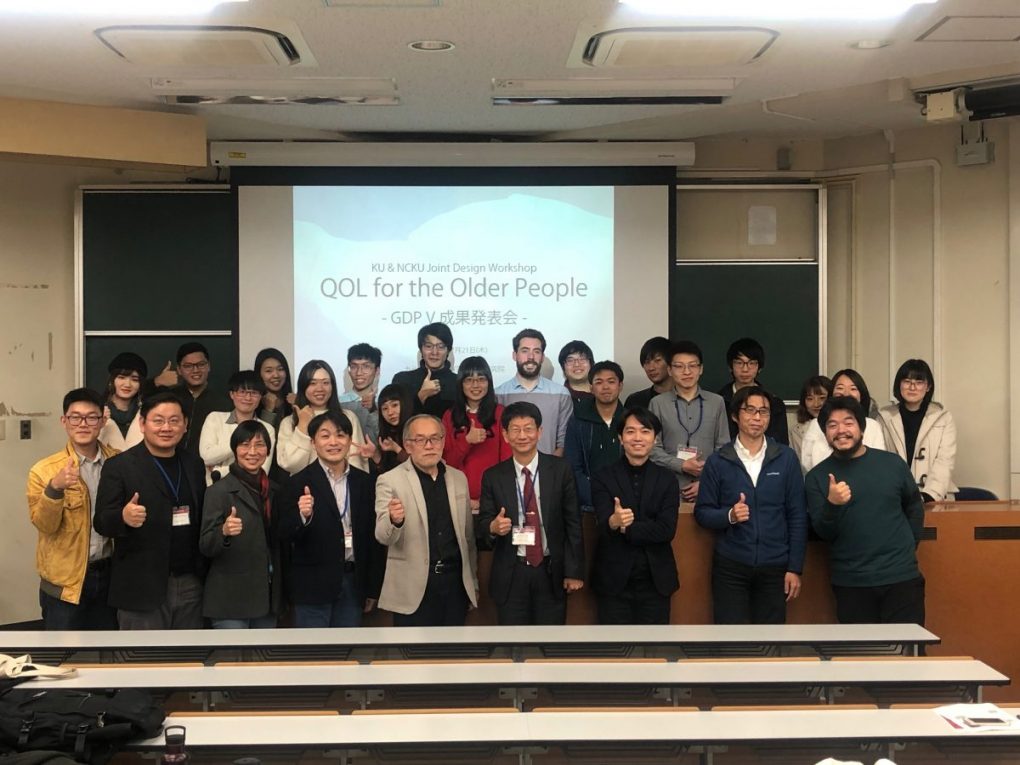 [Students]
Kyushu University
Four undergraduate students, three graduate students, one research student and
one exchange student
National Cheng Kung University
Eight undergraduate students
[Keywords]
Older people, Quality of Life, Iot service design, Double diamond, Customer
journey map, Business model canvas
Date
Step 1: from September 25 to 28, 2018
Step 2: from November 26 to 28, 2018
Step 3: from February 18 to 22, 2019

Venue
Ohashi campus in Kyushu UniversityNational Cheng Kung University