International Collaboration
Kyushu University x National University of Singapore Joint Studio: Elements of (Tropical) Architecture
August 22nd to 30th, 2018
A joint studio was held between the School of Design and Environment, National University of Singapore (NUS) and the Department of Environmental Design, School of Design, Kyushu University.
Four of the Kyushu Unversity first and second-year students joined the year one students from School of Design and Environment at NUS in one of the one-week-long studio assignments. They are engaged in site surveys, design, and presentations in a mixed group.
Before participating in the joint studio, the students first attended a week of lectures at NUS and took part in other preliminary activities such as study tours of the city of Singapore and its architectures with explanation by the teachers from both universities.
The joint-studio design task was titled "Designing a Food Centre". It required the design of a roof, walls, floor, and cooking area (four building elements) based on the climate in Singapore.
On the first day of the studio, the students were divided into groups to do site visits. For the second and third day, they worked on the proposal and made the models. They presented their ideas on the last day during the critic session.
PROGRAM
August 22nd–26th: Lectures at NUS, Singapore city and architecture tour
August 27th: Briefing on assignment, forming groups, site surveys
August 28th–29th: Proposal preparation in groups
August 30th: Critic Session
Kyushu University has conducted joint studios at the undergraduate level with NUS in the past, and this was the third time that we ran the collaborative class. We look forward to organizing further collaborative courses in the future to develop architectural education with an international outlook.
Speakers
Assistant Professor Tomohisa Miyauchi
National University of Singapore (NUS)
Co-sponsored
Department of Environmental Design, Kyushu University
Supported
JASSO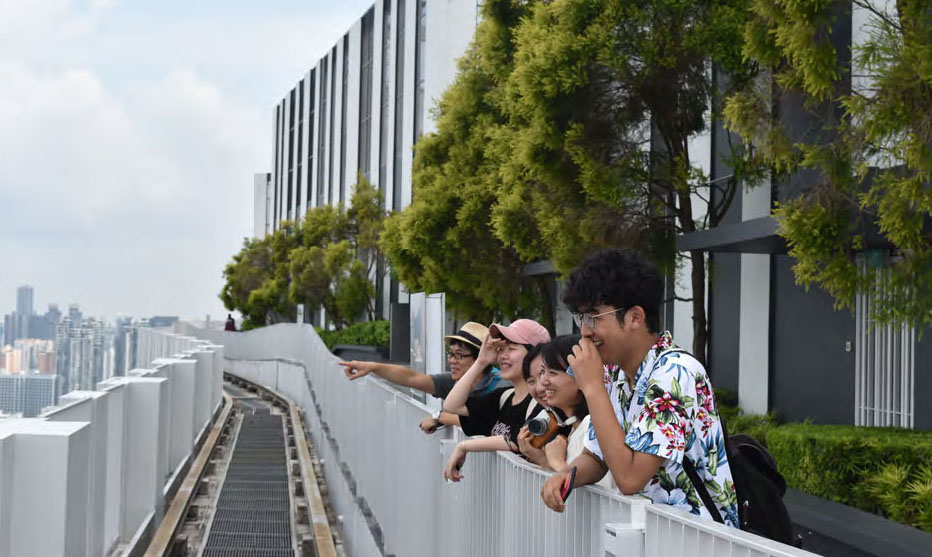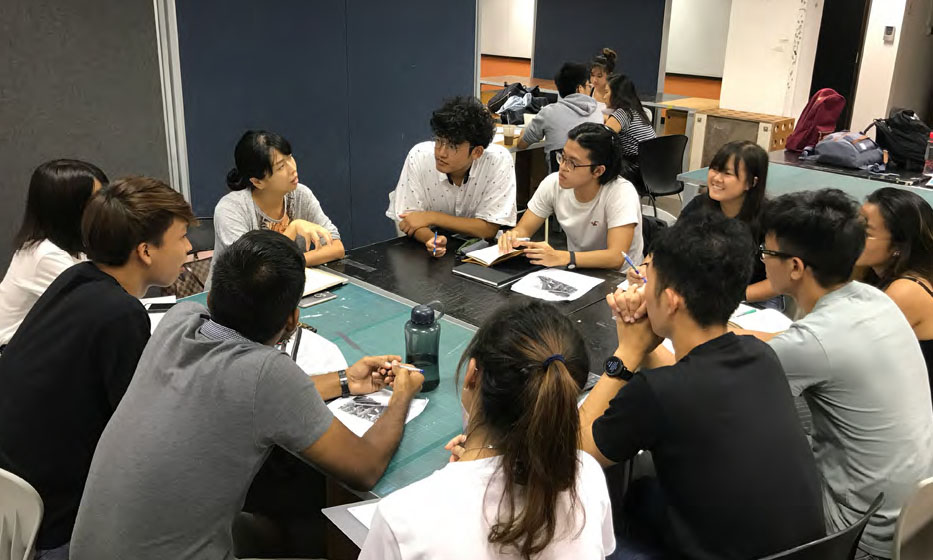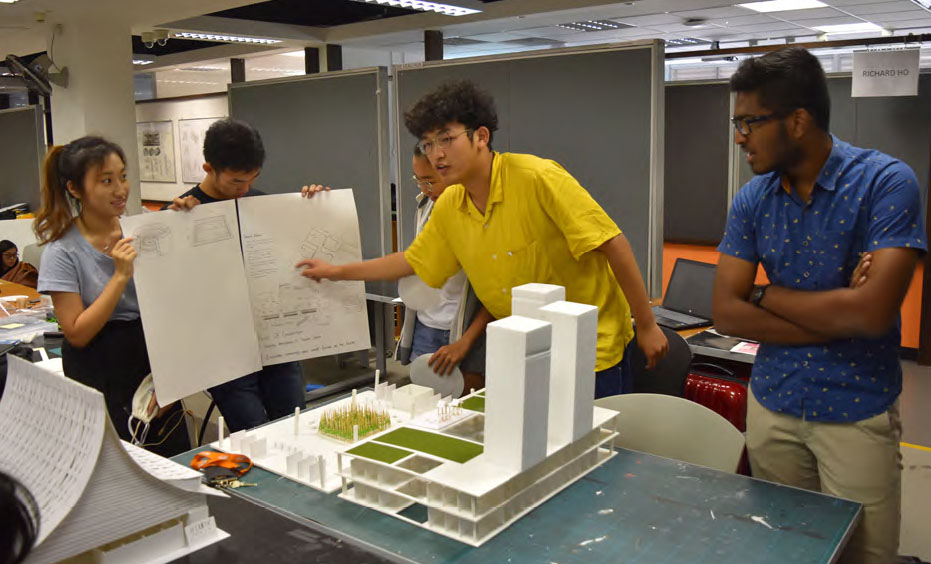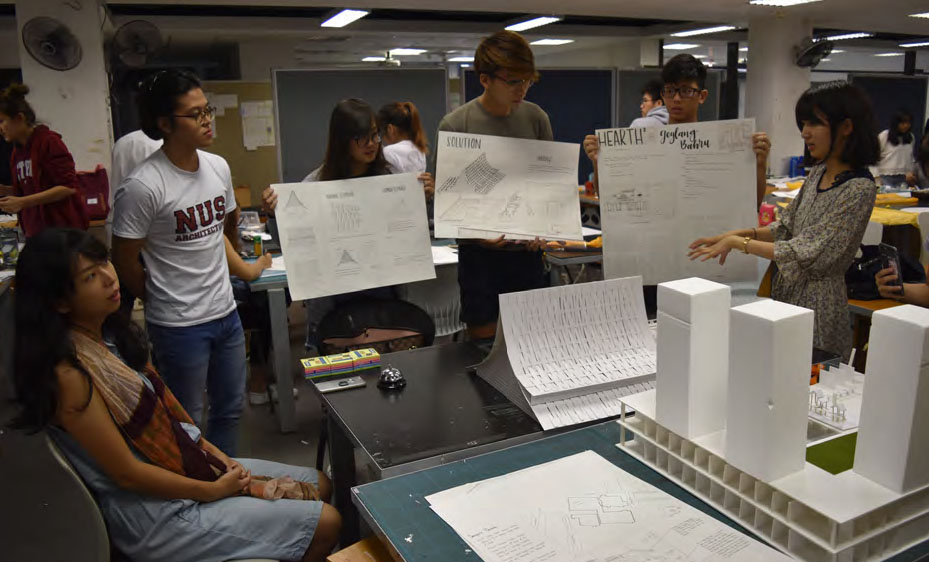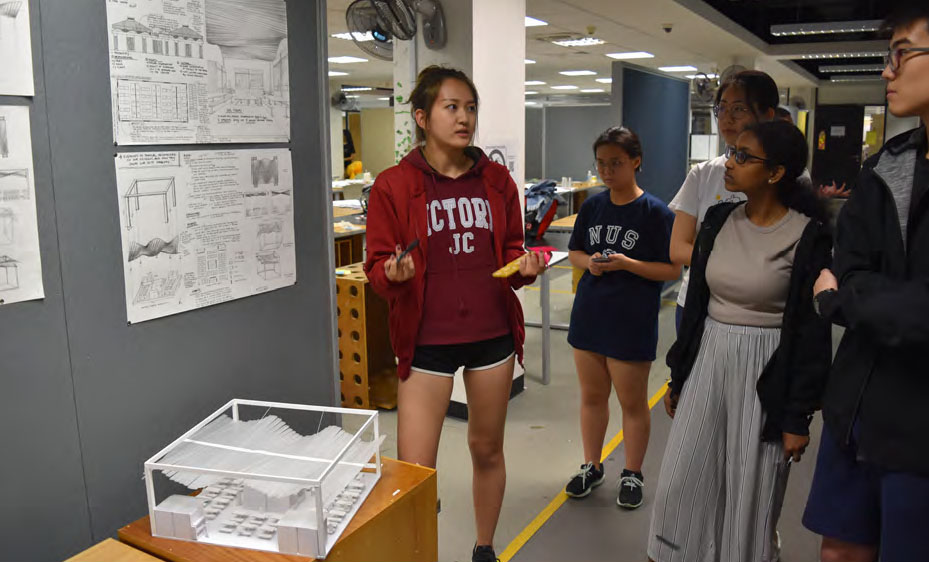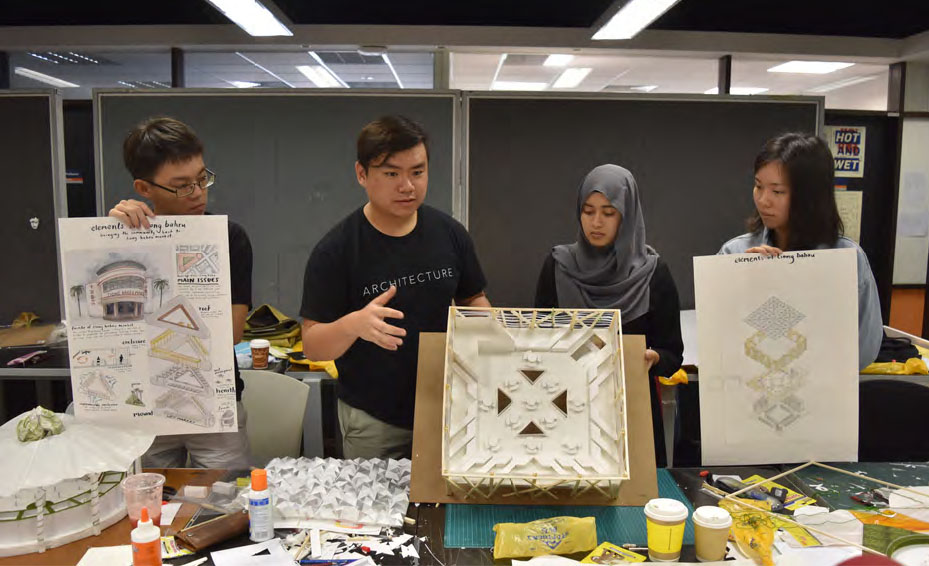 Date
August 22nd to 30th, 2018
Venue
National University of Singapore
Contact
Kyushu University, Environmental Design Global Hub, Tomo Inoue and Masaaki Iwamoto
https://www.eghub.design.kyushu-u.ac.jp/
Member
Tomo Inoue Faculty of Design, Kyushu University
Masaaki Iwamoto Faculty of Design, Kyushu University
Loh Wei Leong, Leon Faculty of Design, Kyushu University