Others
Start Graduate Study in Kyushu University [Online]
On April 26, 2021, the 1st Kyushu University and Graduate School Study Abroad Fair "Start Graduate Study in Kyushu University" was held online. More than 130 participants from all over the world joined in on Zoom, most of them were prospective students from overseaa, and the event was conducted in English.
In the first half of the event, the International Affairs Department of Kyushu University gave an introduction of the university, scholarship programs, etc., and current international students shared their research activities, campus life, and how they utilize the university library for study, etc.
The second half of the session was dedicated to each graduate school. There were 47 prospective students joined the second session, including participants from Asia, the Middle East, Europe, and South America, etc. The session included an overview of the Graduate School of Design, information on the new master's programs, student life support, research projects, international exchange, and the education and research facilities in Ohashi Campus, where the Graduate School of Design is located. In addition, a doctoral student of the Graduate School of Design from Egypt, Mr. Ahmed Mohammed Sayed Mohammed, also gave a presentation on "How to become a MEXT scholar" in the later half of the second session. He gave a detailed account of why choosing to study at Kyushu University, shared his experience applying for the Scholarship of the Japanese Government (Ministry of Education, Culture, Sports, Science and Technology, MEXT) , as well as his fruitful and fulfilling study abroad experience in Japan.
The highlight of the Graduate School Study Abroad Fair is now available on the YouTube channel of Kyushu University for viewing.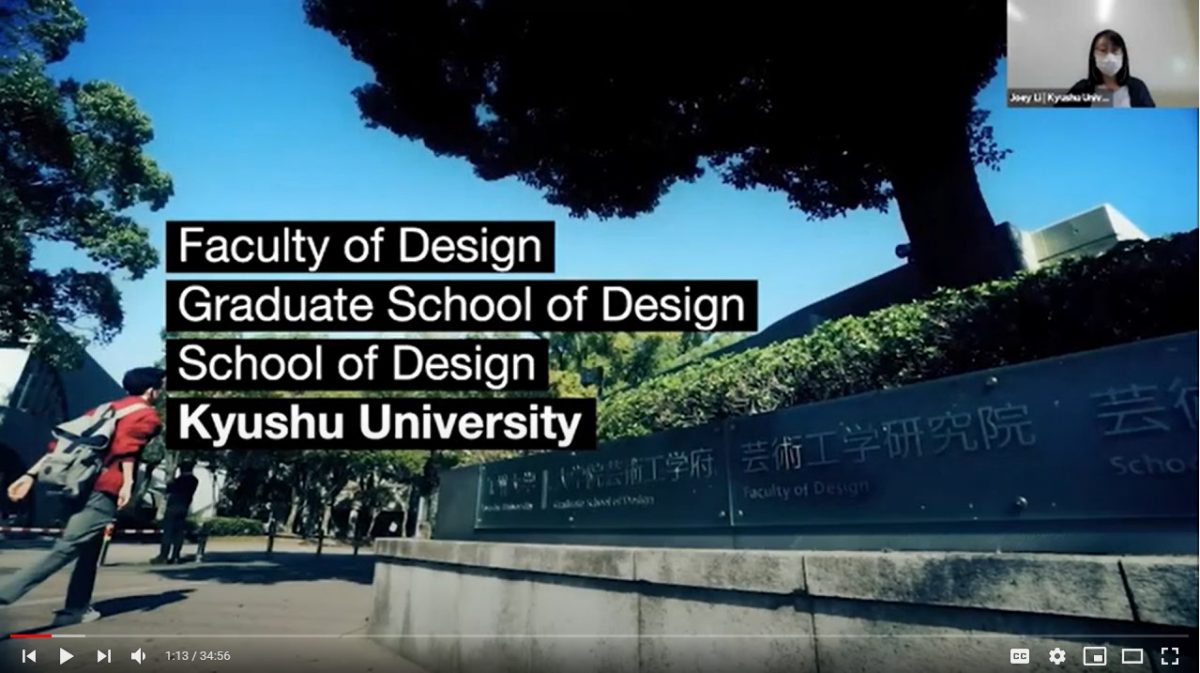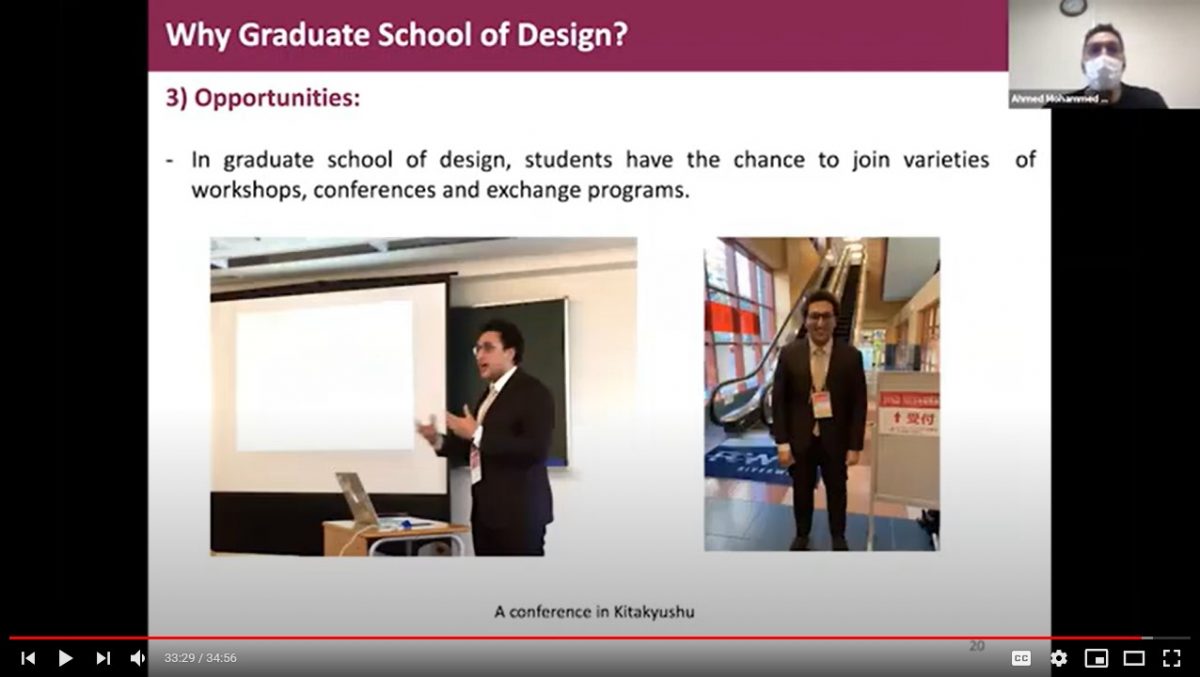 Date
April 26th (Monday), 2021: 2:00 p.m-4:00 p.m.
Contact
International Office, Faculty of Design, Kyushu University
intl-ofc@design.kyushu-ac.jp