Exhibition
The 1st Miyawaka International Art Triennial
Trial Holdings ,Inc. (Head office: Fukuoka City, Fukuoka Prefecture; President: Koichi Kameda; hereinafter referred to as "Trial Holdings"), Miyawaka City, Fukuoka (Mayor: Tetsunobu Ariyoshi, after this referred to as "Miyawaka City"), and Kyushu University will hold the 1st Miyawaka International Art Triennale from Friday, July 30, 2021, as part of the "Remote Work Town Musub Miyawaka," a city development project based on retail DX, which is being promoted through industry-academia-government collaboration.
The "Remote Work Town Musub Miyawaka" is a regional development and urban planning concept that Trial and Miyawaka City are collaborating to promote. Aiming to create a hub for retail DX through industry, government, and academia, we will conduct demonstration experiments collaborating with retail companies and manufacturers. In addition, by setting up a mechanism to induce innovation that incorporates "artistic thinking" to think freely without being bound by preconceived notions, we aim to realize development with a greater sense of speed and to become the most advanced base for retail DX in Japan.
"The 1st Miyawaka International Triennale of Contemporary Art is an art project organized by Trial, Miyawaka City, Center for Designed Futures of Kyushu University, and Kyushu University Faculty of Design. The theme of the Triennale is "Musubu," and the artworks will show the appeal of Miyawaka City and its vision for the future from the perspective of how people relate to lifestyles, communities, culture, and businesses in an age when everything is undergoing a new transformation. In the International Art Competition, which began accepting applications in December 2020, 260 entries were received from students in Japan and abroad who will lead the next generation. Of these, 31 prize-winning works were selected. In addition, works by five prominent young artists with ties to Kyushu were selected. The exhibition venues "TRIAL IoT Lab," "MUSUBU AI," and "MEDIA BASE," which will serve as new art hubs, were created by revitalizing abandoned schools in Miyawaka City, and aim to be a pioneer in regional revitalization by both revitalizing the facilities and attracting visitors.
The artworks will be permanently exhibited for three years and then replaced every three years to provide a place where many people inside and outside the city can gather continuously. We will also create a mechanism for visitors to learn about the charms of Miyawaka by touring around the city, so that they will want to visit again.
■Outline of the 1st Miyawaka International Art Triennial
Venue: TRIAL IoT Lab Main Building and Gymnasium, MEDIA BASE Gallery, MUSUBU AI Entrance
Dates: Friday, July 30, 2021 – Friday, May 31, 2024
Hours: 10:00 a.m. – 6:00 p.m. at TRIAL IoT Lab and MEDIA BASE, 10:00 a.m. – 5:00 p.m. at MUSUBU AI
Closed: Sundays, irregularly (scheduled to be open on holidays other than New Year's Eve and New Year's Day)
Official HP: https://www.trial-net.co.jp/TRAiART/
For more information on closing days and hours, please refer to the website.
Please use the parking lot of each facility when you visit.
■Artist and work information
<Takahiro Matsuo>
Representative of Lucent Design Co. Completed graduate studies at Kyushu Institute of Design. He was born in Fukuoka, Japan, in 1979. His work focuses on light installations using video, lighting, objects, interaction, and aesthetic expression.
He is also consistently involved in artworks using a variety of expressions and technologies, including video, lighting, and programming. In 2020, he will participate in "TOKYO AIR" at the international terminal of Haneda Airport, "Dreamscape" at LA MER Genaissance, and "Pola" at the Tokyo International Airport. In 2020, he will participate in "TOKYO AIR" at Haneda Airport International Terminal, "Dreamscape" at MER Genaissance, and "INTENSITY" at Pola Museum Annex.
Exhibition work: Air Illuminance
Year of creation: 2021
Exhibition location: TRIAL IoT Lab 1st floor entrance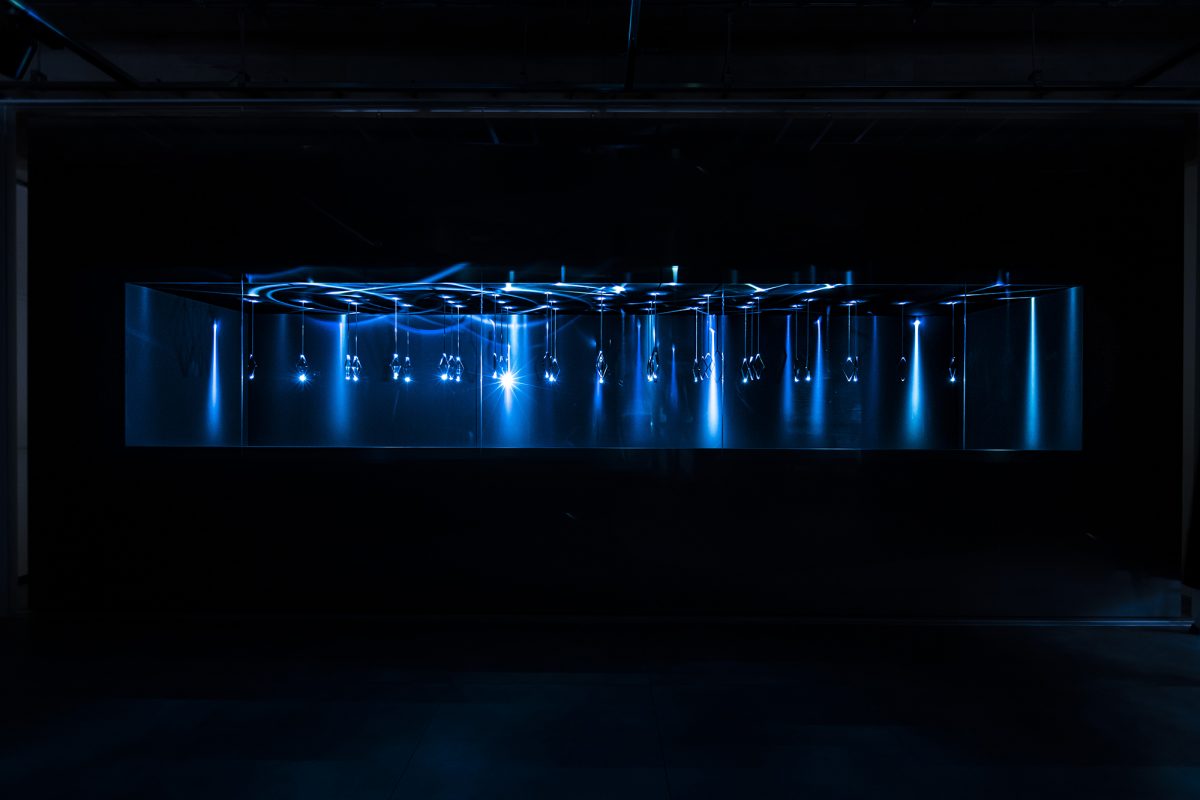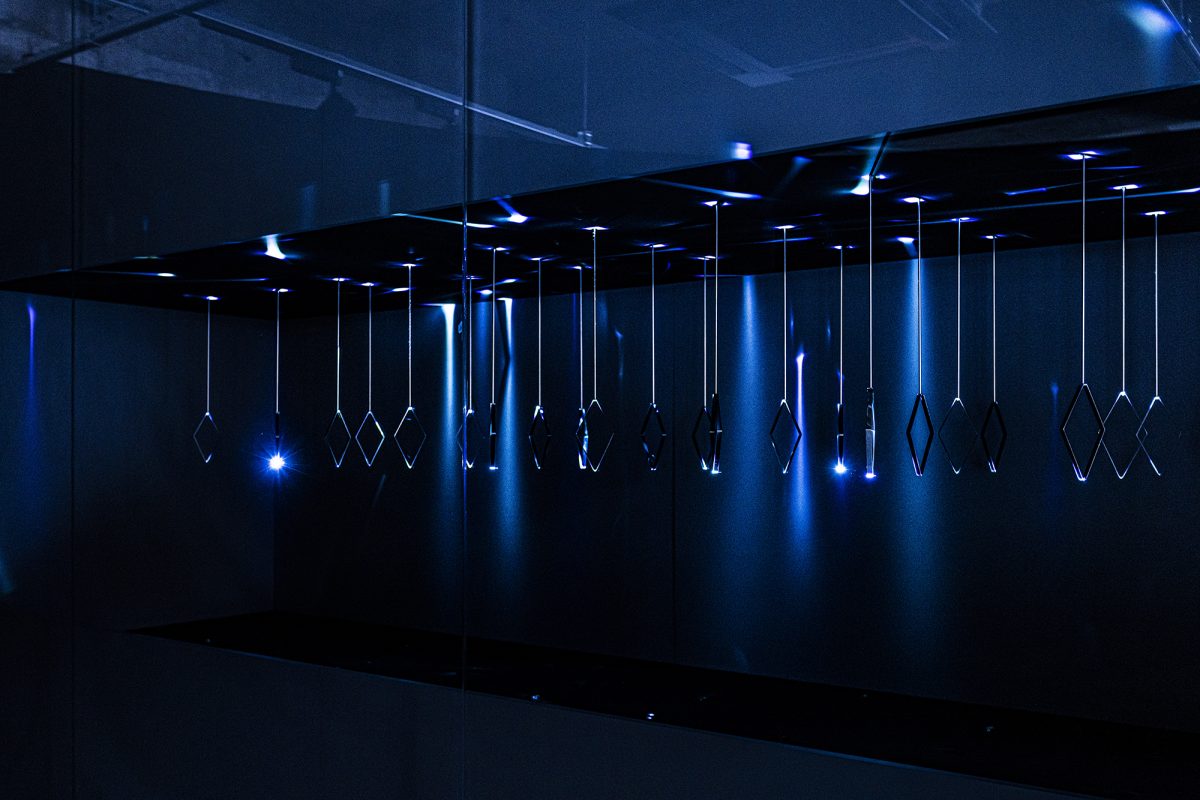 <Mika Shimauchi>
Contemporary artist. After graduating from the Graduate School of Arts at Sojo University, she has been working at the Ryumon Artist Studio, a collective studio in Kumamoto that uses an abandoned school as a base. In 2018, she participated in residency programs at TIGER HOUSE STUDIO (Shanghai) and Vermont Studio Center (USA). In addition, he has participated in many solo and group exhibitions in Japan and abroad. He has created many plastic works inspired by drawings, which contain ambiguity and uncertainty.
Exhibited works:
1) Bow!
2)PLAY GROUND -here and the world are connected
3) PLAY GROUND -New things are coming in
Year of production: 2021
Location:MEDIA BASE 1st-floor gallery room
Bow!


PLAY GROUND -here and the world are connected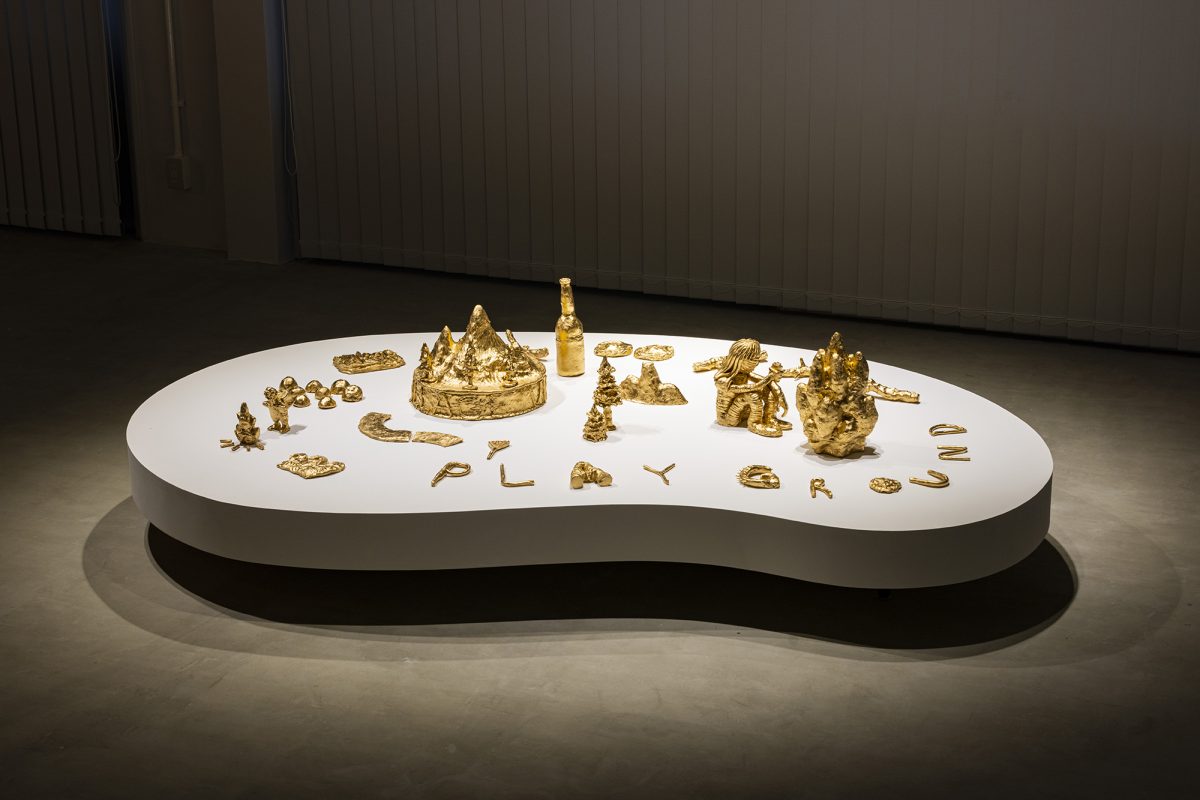 PLAY GROUND -New things are coming in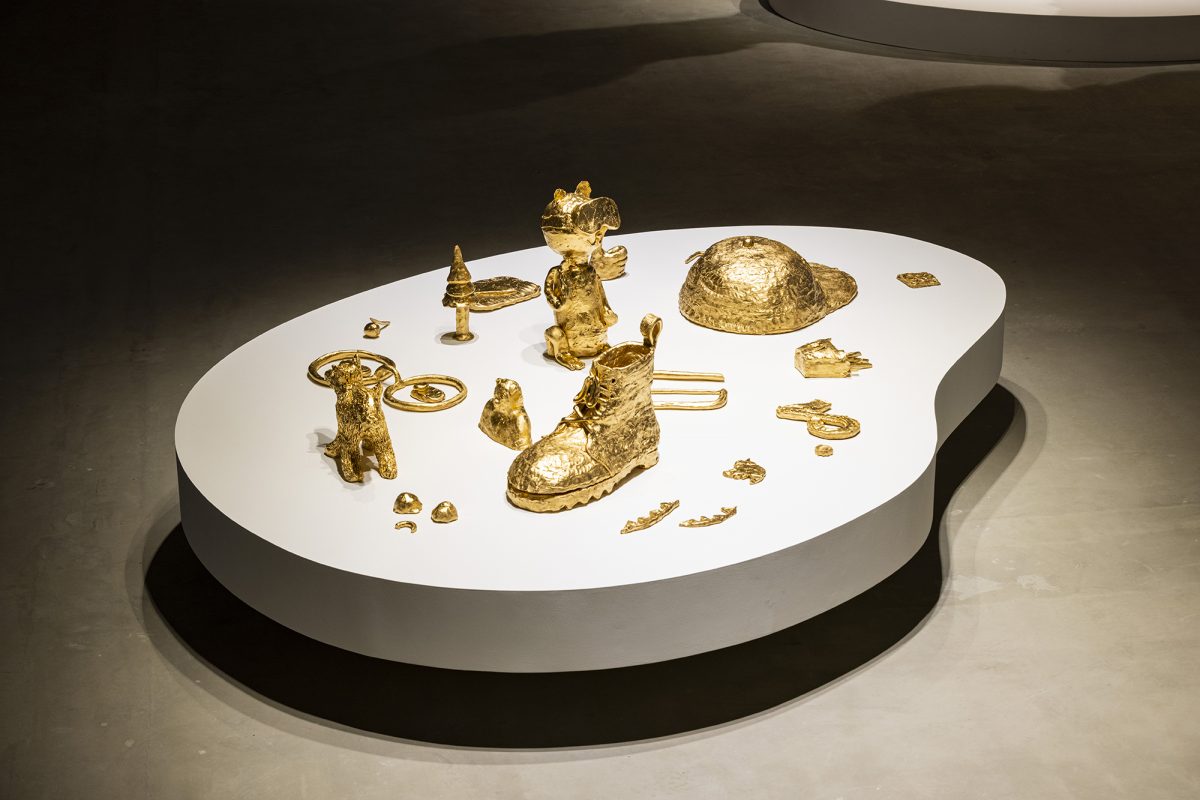 <O-electronica>
An art unit formed by Ryo Kato and Junpei Kodama, based in Taketa City, Oita Prefecture, since 2011 with the theme of "production and life." They will express ourselves in places closer to our daily lives, such as in the community and on the streets. Their representative works include "wood figure" and "approach to the landscape", etc. In 2018, they developed a residency project "side by side" in Saga. They continue to search for ways to express themselves in order to fill in the gaps of our diverse and changing times.In addition to creating artworks, he is also involved in space design and producing projects.
Exhibition work:point of light
Year of creation: 2021
Location: TRIAL IoT Lab, 2nd-floor atrium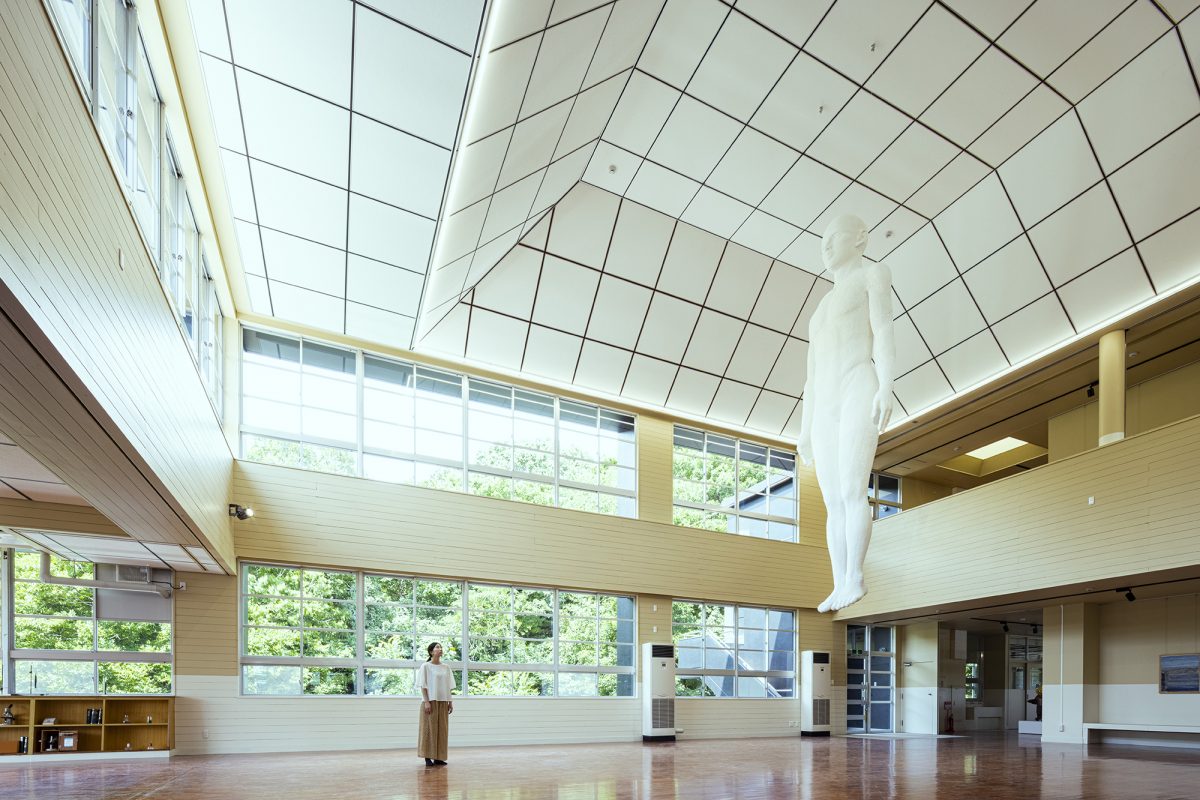 <Kuninori Ikushima>
Painter. After graduating from Musashino Art University with a major in oil painting, he has been based in Fukuoka since 2006, and in 2014 he created a portrait of Christian Dior for the Dior special exhibition "Esprit Dior" in Tokyo. In addition to participating in numerous solo and group exhibitions both in Japan and abroad, he has planned and organized exhibitions and events, and has collaborated with musicians and dancers.
Exhibited works:
1) Michiko Yoshikawa
2) Wonderland World Wide In My Soul
3) Coffee Shop 3
4) Colorful Landscape 3
5) Clouds over the mountain pass
6) The sound of frogs at dusk in Oda
Year of creation: 2021
Place of Exhibition: MSUBU AI 1F Entrance
Michiko Yoshikawa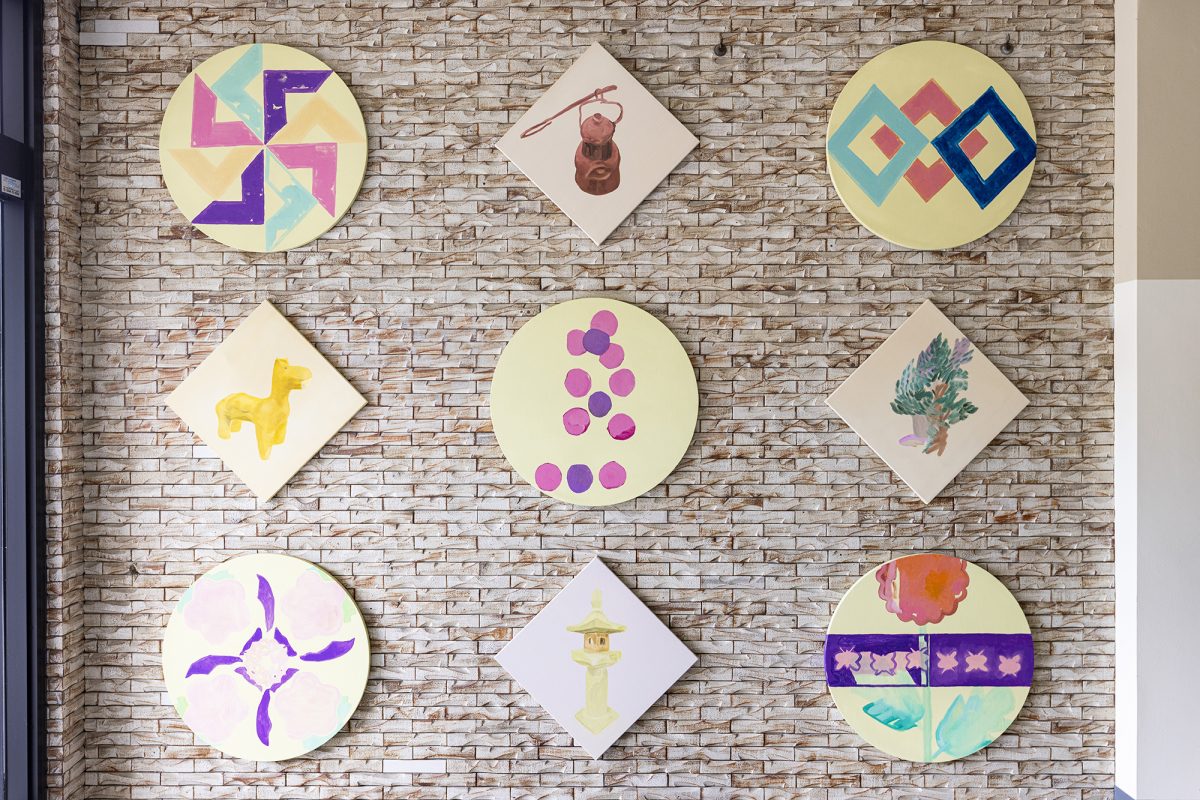 Colorful Landscape 3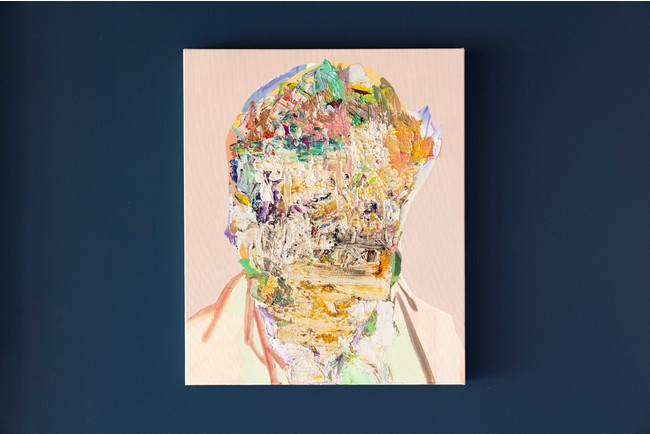 Coffee Shop 3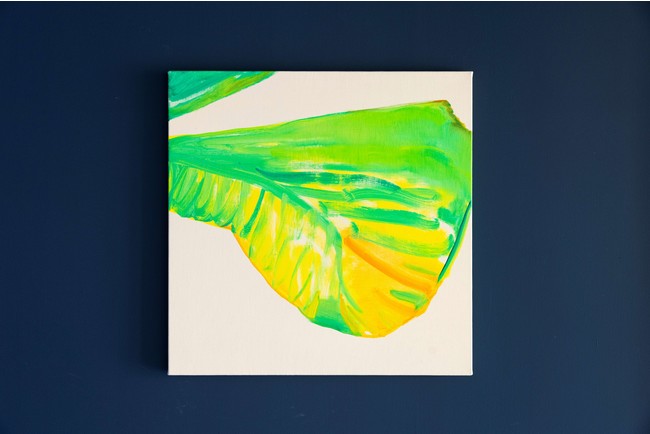 Wonderland World Wide In My Soul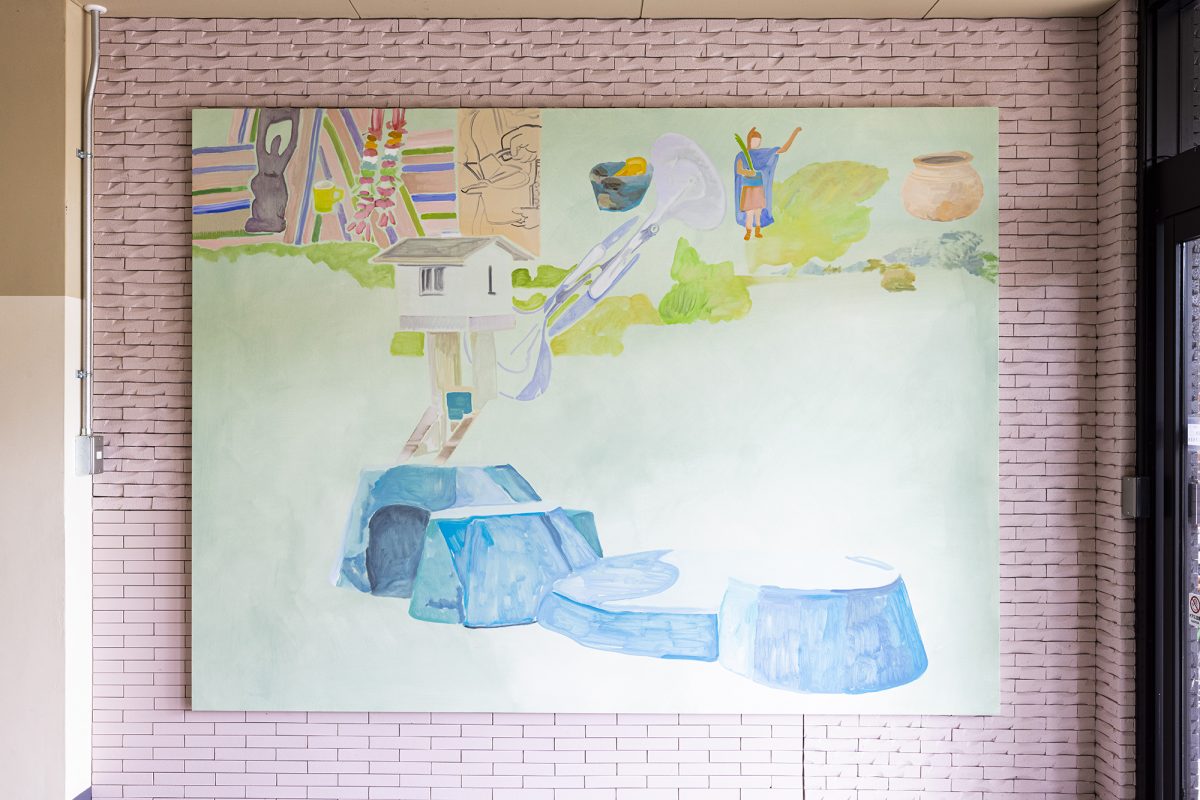 Clouds over the mountain pass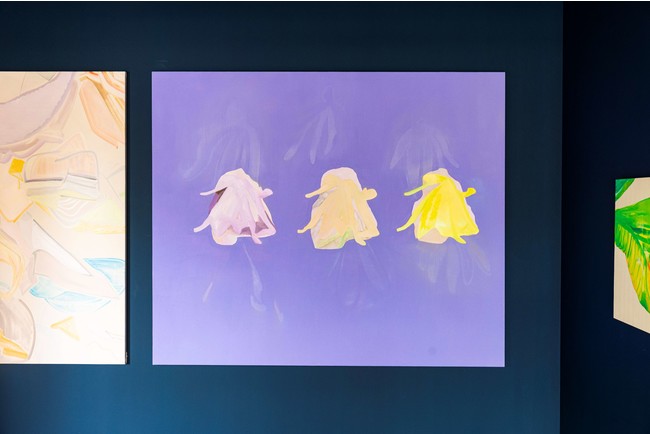 The sound of frogs at dusk in Oda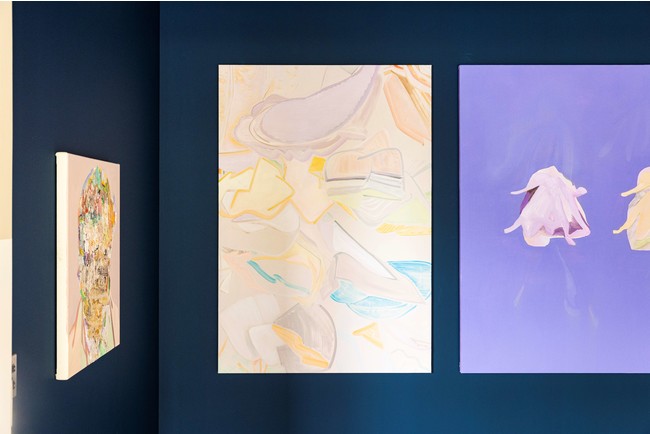 <Go Hiyama>
Sound designer from Saga Prefecture. Hiyama made his debut as a techno music producer in 2002 with the British label Coda. 2010 saw the establishment of his sound design company Echo's Breath. In 2010, he established his own sound design company, Echoes Breath, and has been involved in a number of product, space, and video projects. As an individual, he has been involved in activities that take a multifaceted view of sound, such as organizing the solo exhibition "Sounding," developing the automatic background music generation program "AISO" system, and developing the sound × vessel brand "Monowoto." In addition, he has given many lectures at universities and companies.
Exhibition work: at here
Year of creation: 2021
Exhibition location: TRIAL IoT Lab Gymnasium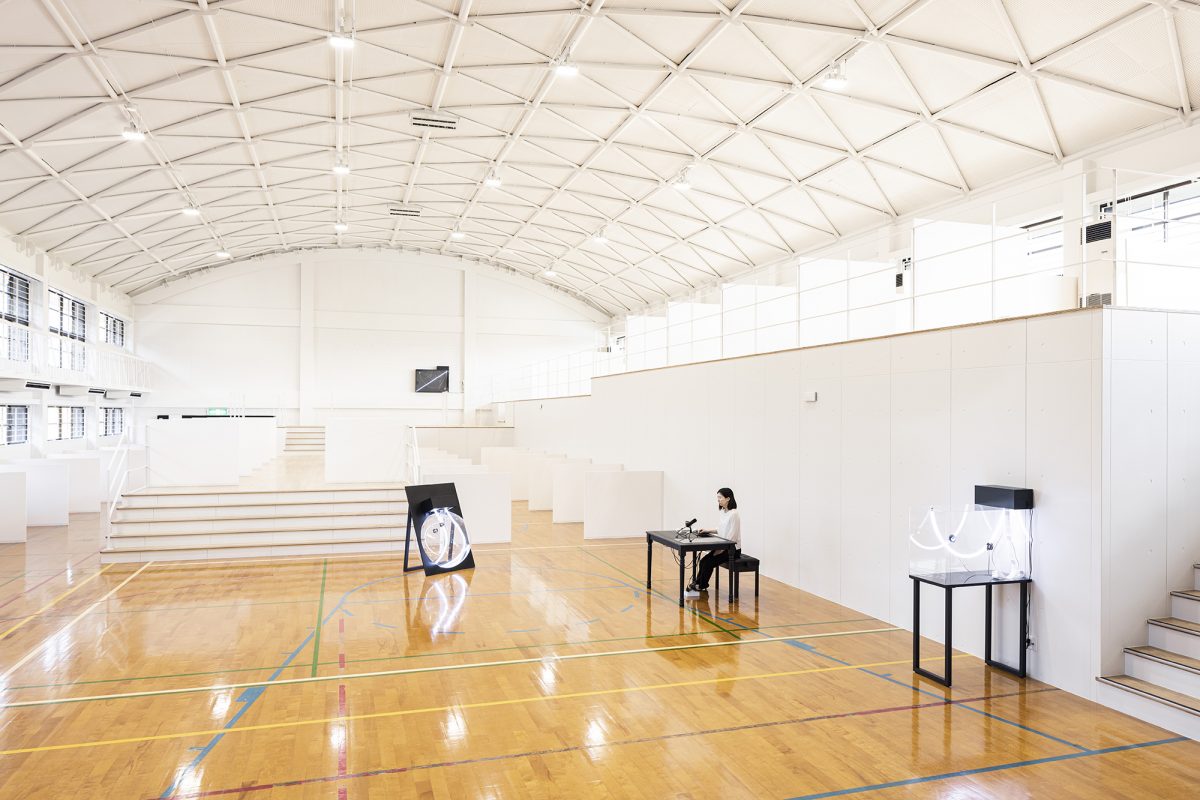 <The works of the award-winning students>
All award-winning student works will be exhibited on the 2nd and 3rd floor of TRIAL IoT Lab and the 1st floor of MEDIA BESA.
[Organizer] Miyawaka International Art Triennale Executive Committee
[Cosponsored by] Trial Holdings Corporation, Miyawaka City, Center for Designed Futures of Kyushu University / Faculty of Design, Kyushu University