Lecture
Design in Japan/ Understanding Japanese Design 2021
October 6- December 22, 2021
"Design in Japan/ Understanding Japanese Design" is a course of the School of Design and Graduate School of Design where professors from diverse specialized fields, such as architecture, sound, art, and media, would each introduce Japanese design from their respective points of view. This course provides valuable opportunities for learning design from such a wide variety of fields.
30 students joined in 2021, coming from the following 5 countries and regions: Japan, China, South Korea, Kuwait, and France (In total 42 students including auditors from the United States, Brazil, Taiwan). Of these, 53% of the students were international, and 47% domestic. The entire course was conducted in English. The students enthusiastically conducted their group discussions and presentations in English.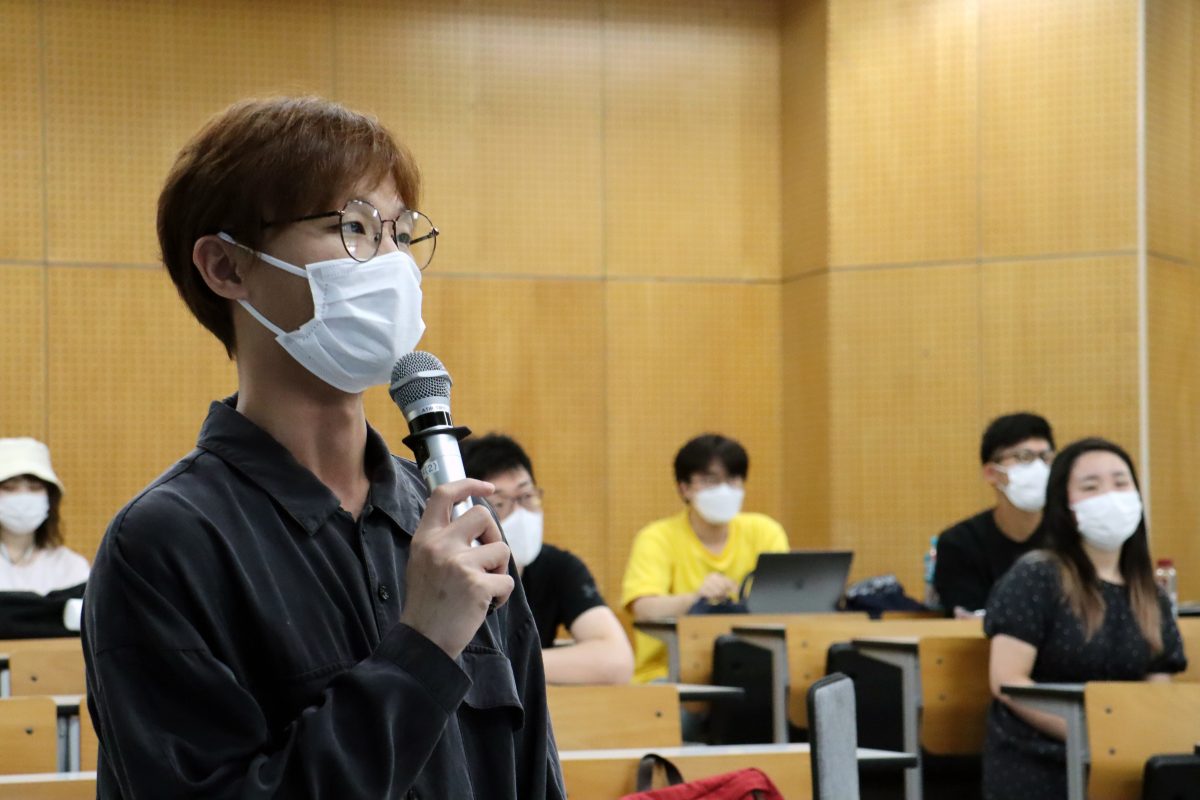 International students who were unable to enter Japan due to the COVID-19 pandemic participated online from their home countries. The course was a hybrid between face-to-face and online classes, creating an environment where all students could have group discussions and presentations by combining audio and video equipment.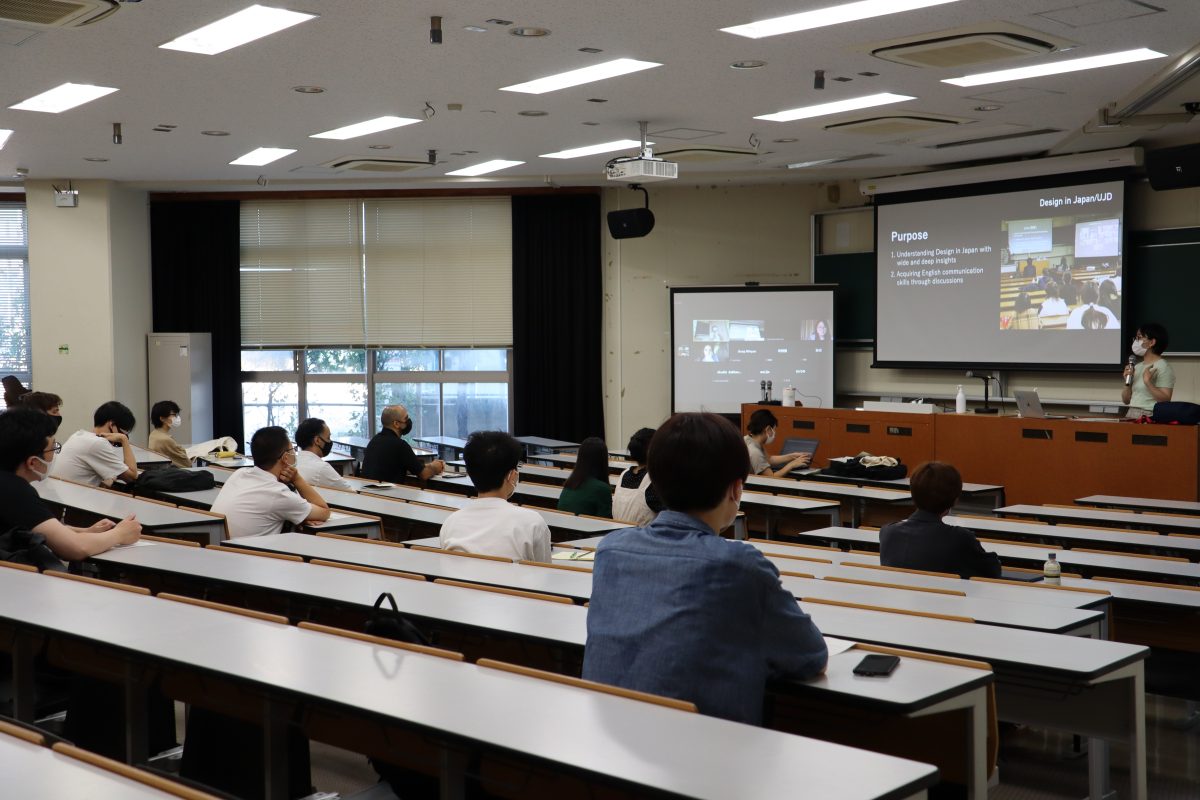 In the program, the students went on an excursion to Yanagawa City in southern Fukuoka. We had a lecture by urban designer Barrie Shelton on traditional canals, went river trip, and experienced the traditional craft of Sagemon making and visited the Kamachi kiln.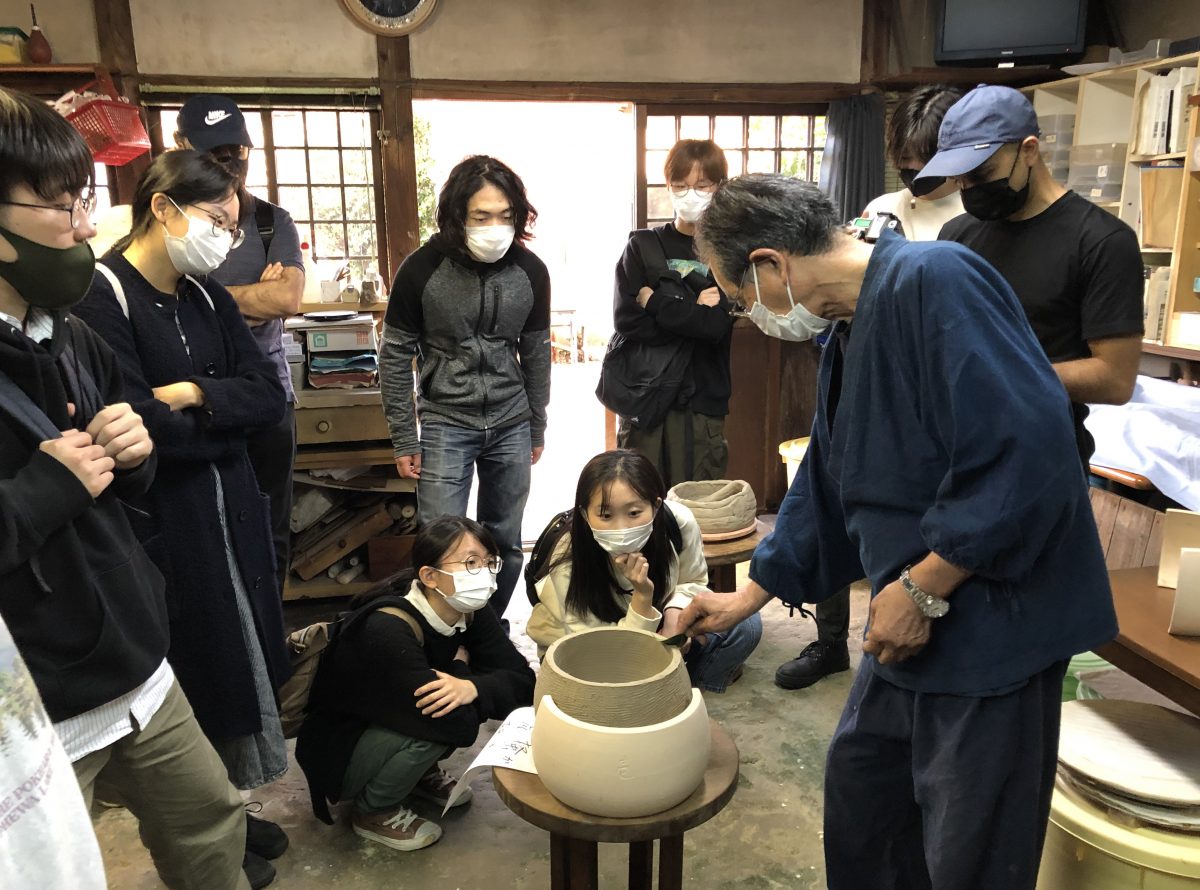 In the final presentation, the graduate students introduced the unique designs of their countries and regions. The undergraduate students presented their realizations concerning the lectures they were most interested in, including the ideas they got from those lessons. After the course, the students reflected on the course and expressed opinions such as "It was difficult to communicate my thoughts in English" and "I could learn deeply about Japanese design and the concepts and history behind it, which even Japanese people did not know."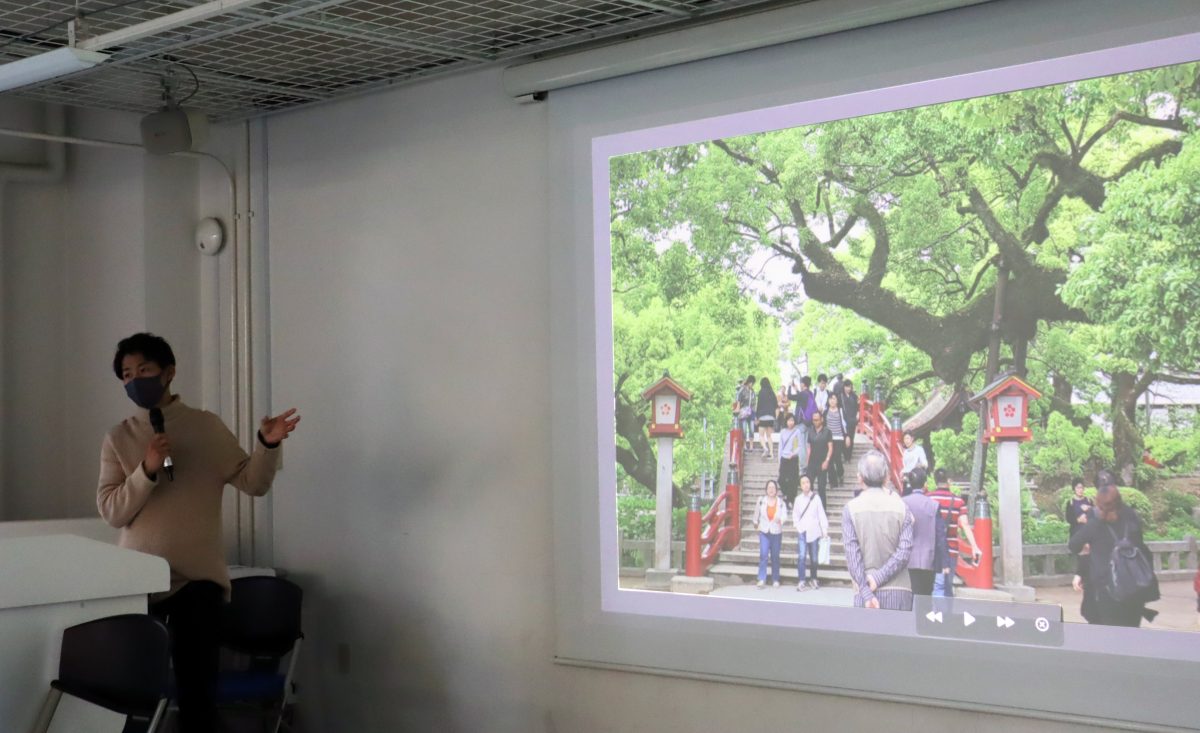 The Faculty of Design will continue to promote internationalization, creating more opportunities for exchanges with international students and classes taught in English.
For the excursion, we had the cooperation of Yanagawa City.
This course was conducted as part of the "Program for Understanding Japan".
[Program]
#1 Introduction
Date: October 6 Wednesday, 2021
Instructor: Moe SHIMOMURA
#2 Can "kids" DESIGN?
Date: October 13 Wednesday, 2021
Instructor: Wei Leong, Leon LOH
#3 Product Design that Expresses the Japanese Aesthetics
Date: October 20 Wednesday, 2021
Instructor: Yoshitaka SUGIMOTO
#4 Modern and Contemporary Architecture in Japan
Date: October 27 Wednesday, 2021
Instructor: Masaaki IWAMOTO
#5 – 8 Excursion "Japanese Traditions"
Date: November 3 Wednesday, 2021
Instructor: Moe SHIMOMURA
Venue: Yanagawa City
#9 Sound and Music in Japan 1
Date: November 10 Wednesday, 2021
Instructor: Daryl JAMIESON
#10 Sound and Music in Japan 2
Date: November 17 Wednesday, 2021
Instructor: Daryl JAMIESON
Guest Lecturer: Shozan HASEGAWA, Syakuhachi player
#11 Site-Specific Art
Date: November 24 Wednesday, 2021
Instructor: Hitoshi KURIYAMA
#12 Japanese Life and Welfare
Date: December 1 Wednesday, 2021
Instructor: Ping Yeap LOH
#13 Post Human Centered Design in the Japanese Context
Date: December 8 Wednesday, 2021
Instructor: Tokushu INAMURA
#14 Presentation
Date: December 15 Wednesday, 2021
Instructor: Moe SHIMOMURA
#15 Presentation
Date: December 22 Wednesday, 2021
Instructor: Moe SHIMOMURA
[Number of Credit]
2
[Participants]
Kyushu University international students, Kyushu University students (undergraduate/graduate)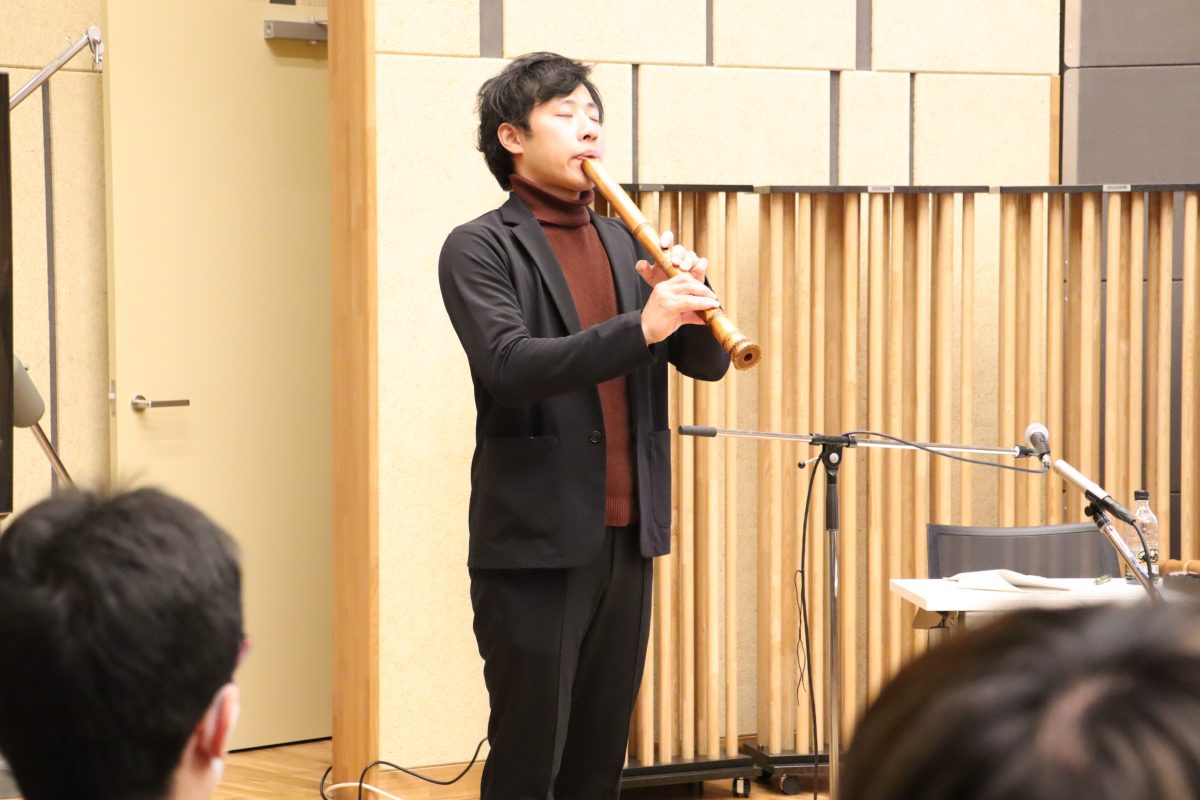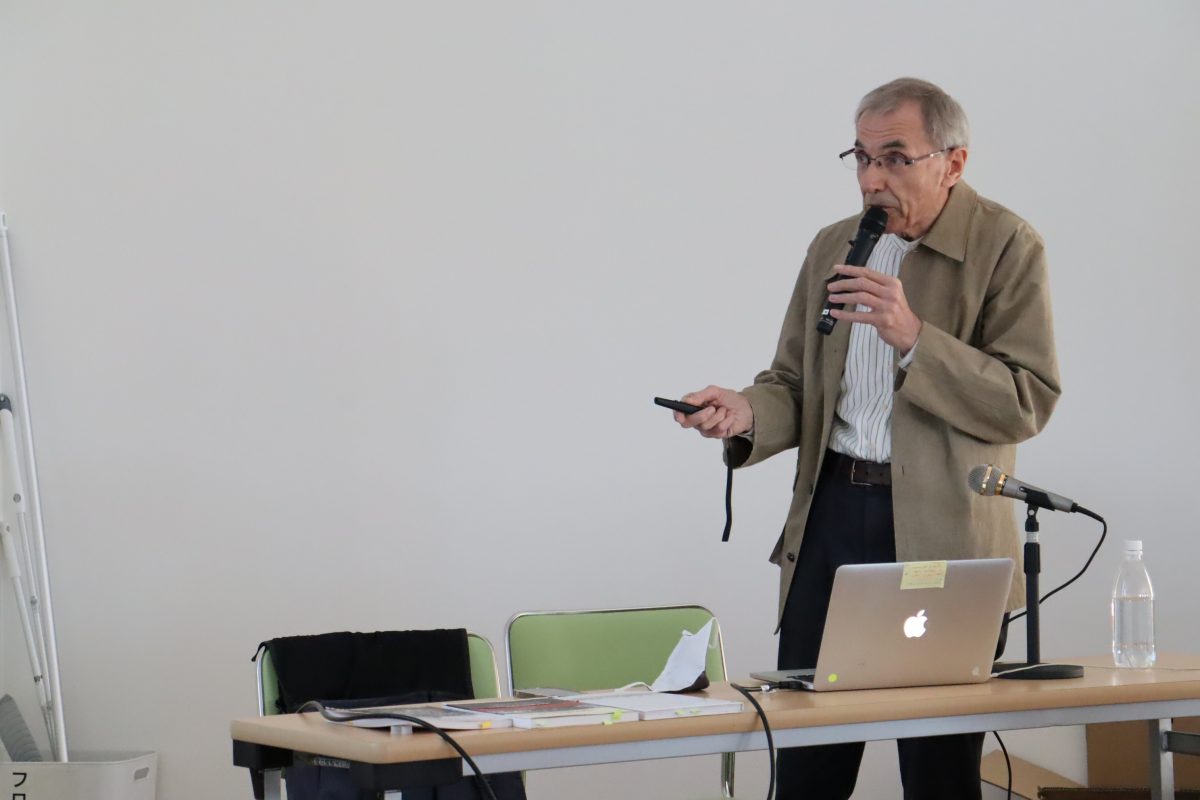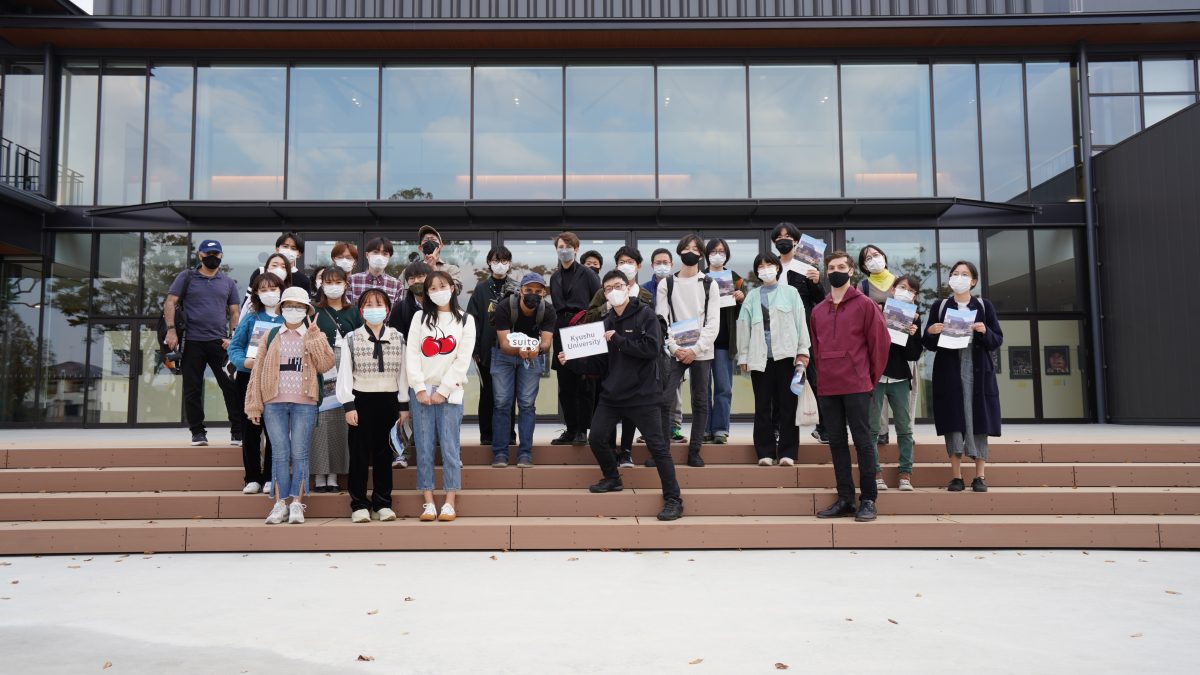 Date
October 6- December 22, 2021
Contact
International Office, Faculty of Design, Kyushu University
intl-ofc@design.kyushu-u.ac.jp