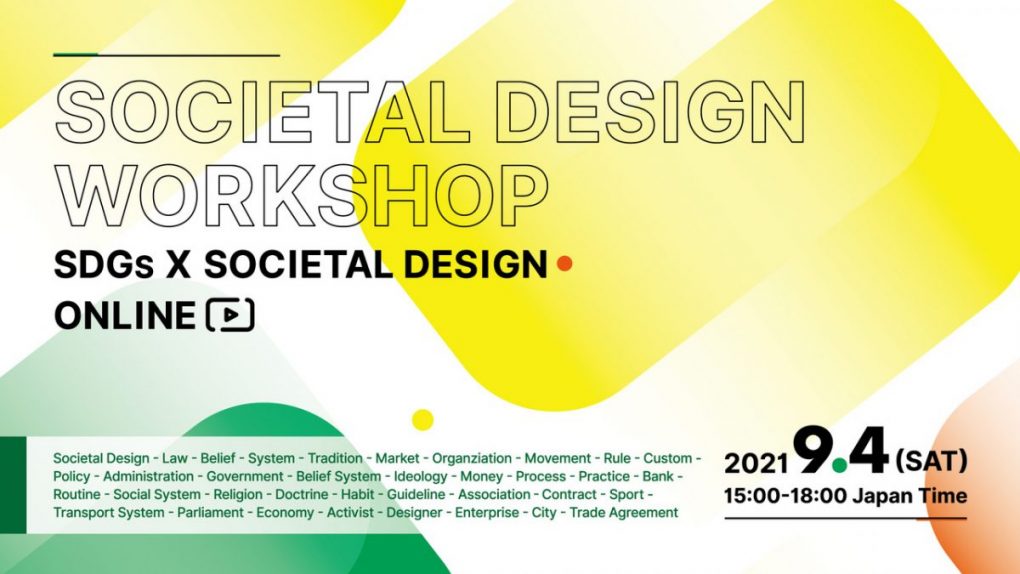 The Graduate School of Design, Kyushu University, Kyushu University Business School (QBS), and Robert T.Huang Entrepreneurship Center of Kyushu University (QREC) collaborate to develop a new educational program that integrates design and business.
We are pleased to announce that we will be holding a "Societal Design Workshop _ SDGs x Design" to design the SDGs from a new perspective. This workshop is a "Societal Design" workshop to realize a sustainable society by exploring the achievement of the SDGs and a desirable future. We look forward to your participation.
Date
September 4, 2021 (Saturday) 15:00-18:00
Language.
Language: Japanese (with English support)
How to hold
The online conference tool "ZOOM" will be used.
If you do not receive the e-mail, please check your spam folder.
Application Procedure and Deadline
Please fill out the application Google form.
Application deadline: Friday, September 3, noon
If there are multiple participants from your organization, please apply for each of them.
Capacity
20 people *The application will be closed as soon as it is filled.
Participation Fee
Free of charge
contact
Zhang Yanfang
Department of Design Strategy, Faculty of Design, Kyushu University
E-mail address zhang417(a)design.kyushu-u.ac.jp
Date
September 4th, 2021, 15:00-18:00
Contact
Zhang Yanfang ( Department of Design Strategy, Faculty of Design, Kyushu University)
zhang417(a)design.kyushu-u.ac.jp